Comparing New Homes in Washington? Here's How to Determine a Realistic Budget for Your Dream House
Devise a Budget Before Looking at New Homes in Washington
Before you start looking at new homes in Washington state, it's wise to determine how much you can reasonably afford to spend. Giving the calculations careful consideration will allow you to negotiate with confidence once you do find that idyllic property that meets all your needs.
More than a dozen factors will influence which homes are in your price range, but there are a few that carry more weight than the rest. These include your earnings, your debts, and the amount you plan on putting down.
There are also factors unique to each property that will influence whether it's actually manageable. Examples include the need for any major repairs, ongoing maintenance costs, and local tax rates. Remember: Just because the asking price is within your budget doesn't mean you'll want to take on additional expenses after closing.
Read on to learn about some of the biggest factors that will affect your purchasing power, as well as a formula that will give you a starting point for determining your budget.
The 28/36 Rule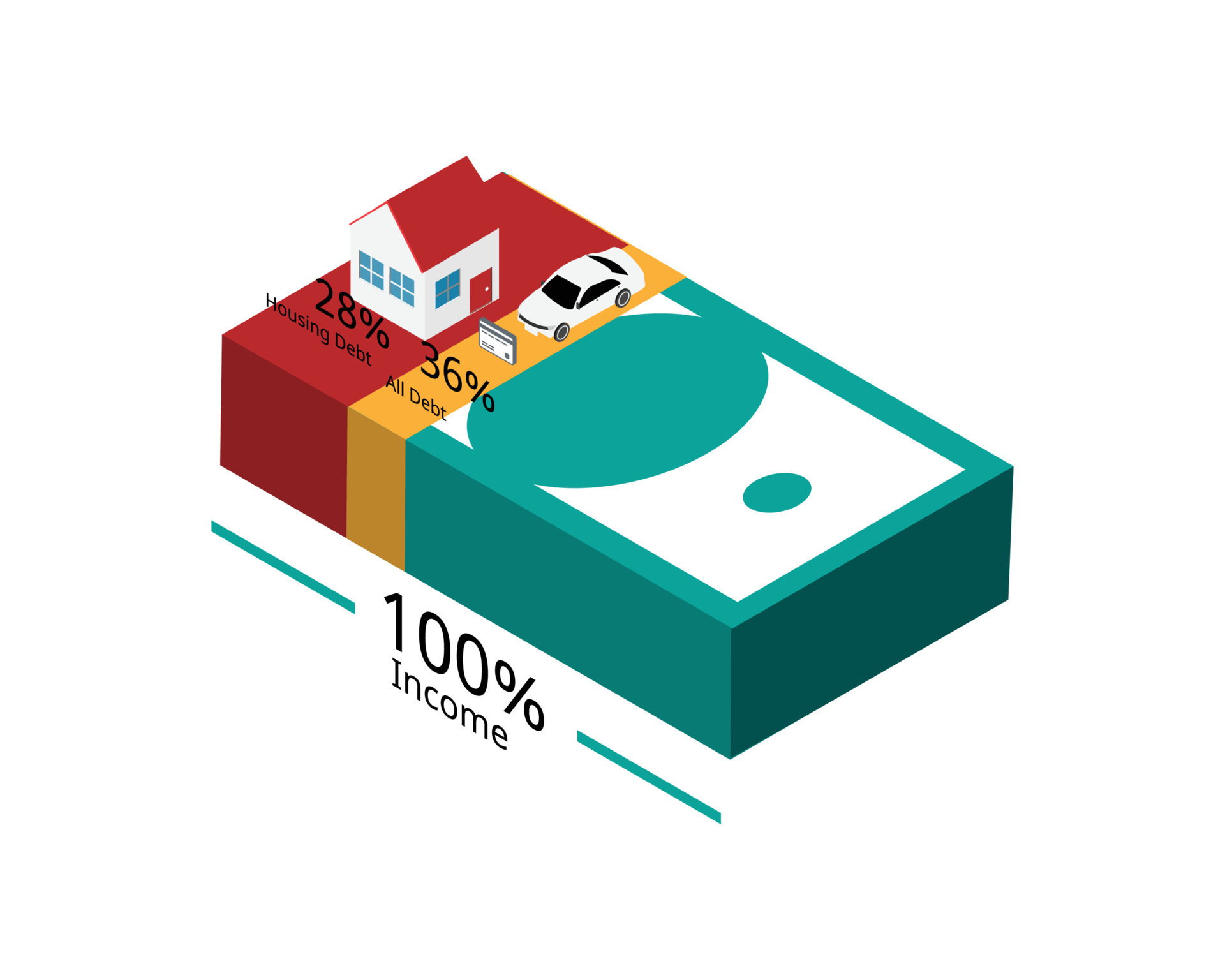 Applying the 28/36 rule is one of the most common ways to approach the calculations for determining monthly housing expenses. This formula suggests that your mortgage should not exceed 28% of your gross monthly income, while your total debts—including housing expenses—should not exceed 36%. Many lenders apply some variation of this rule when reviewing applicants, though some, like those that distribute FHA loans, are a little more flexible in their calculations.
Additional Housing Expenses 
When determining how much you can afford to spend on your dream home, it's imperative to consider more than just your mortgage payment. Owning a home comes with a host of expenses that renting doesn't, and first-time buyers are often inclined to overlook them when devising their budget. Additional housing expenses may include property taxes, homeowners insurance, HOA fees, maintenance costs, major repairs, trash removal, and—if you plan on putting down less than 20%—private mortgage insurance (PMI).
The Current Economic Climate
There are a lot of new homes in Washington available, so once you determine how much you can afford to spend, it will probably be tempting to start house hunting right away. There's one final factor you must account for, however, and it regards interest rates.
In the current economic climate, for example, maxing out your budget may be unwise. Interest rates have a major impact on monthly mortgage payments, and they're still fairly high. By using a mortgage calculator and adjusting the interest rate, you can see just how much monthly obligations change. When rates are low, for example, it might be easy to afford the total amount you're pre approved for given your circumstances. When they're at their highest, on the other hand, it may be necessary to look at homes that cost a bit less than your maximum budget, so you can still afford the monthly payment.
What If My Dream Home Is Slightly Out of Reach?
In Washington State, home prices can vary immensely depending on the city or region. For example, according to Zillow, the median home value in Seattle is over $800,000. The median home value in Spokane, on the other hand, is less than $300,000. Before you start looking at homes, it's important to research the housing market in the areas where you're looking to move to get a better understanding of what you can expect to pay. And if it turns out you cannot afford the kind of home you want in one of your top choices, consider expanding your search and looking in other areas of the state, where property may be more affordable.
Determining how much you can afford when buying a home in Washington State requires careful consideration of your income, debts, and other expenses, as well as of the current economic climate and local housing market. By doing your research and working with a trusted lender, you can make an informed decision that meets your financial and lifestyle needs.
---
Let Holt Homes Make Your Dream a Reality 
Holt Homes builds beautiful custom homes in Washington that start in the $400,000s. Once you determine your budget, reach out to discuss your needs, lifestyle, and vision, and we'll help you find your dream home. When you're ready to start comparing new homes in Washington State, visit our website or give us a call!