9 Steps for Buying New Homes in Oregon State
Buying New Homes in Oregon: A Step-by-Step Guide 
Oregon residents have year-round access to a diverse landscape where they can enjoy countless outdoor activities. There are scenic bikeways and famous landmarks, including a variety of natural wonders like Carter Lake and Mount Hood.
In addition to its natural beauty, Oregon is also a great place for families, young professionals, and retirees alike. The state has a strong economy, a diverse population, and a vibrant cultural scene. It also has six state forests, five national parks, and 50 named mountain ranges.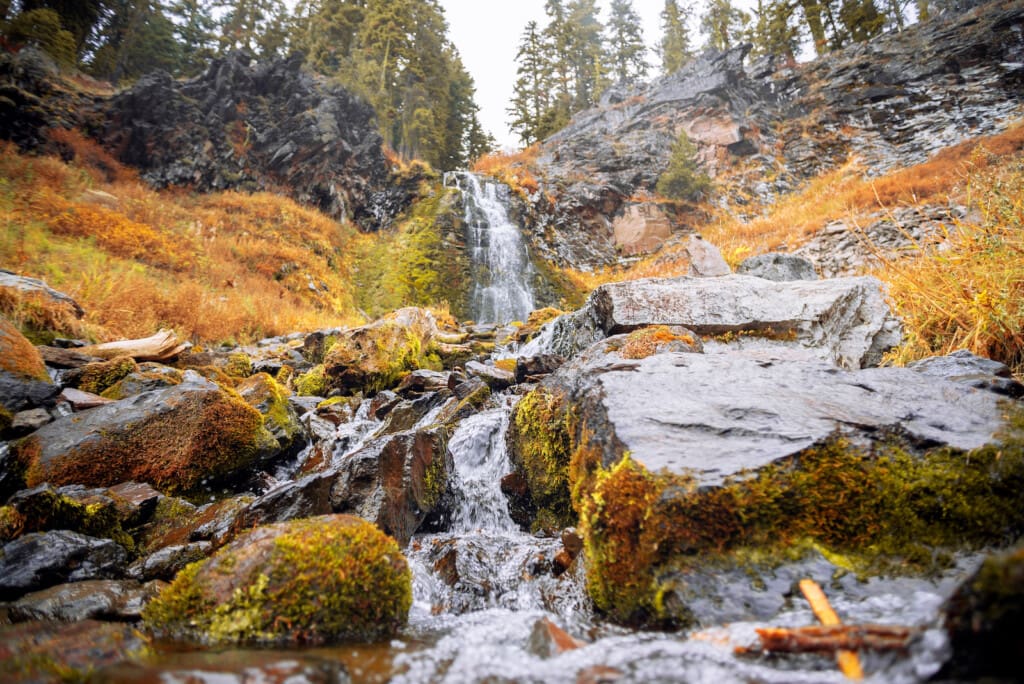 If you're thinking about joining the many others who have purchased new homes in Oregon, there are a few things you need to know. First, the market is competitive, so it's important to be prepared. Second, there are a variety of Oregon new home communities to choose from, so you'll need to do your research to find the right one for you.
---

Ready to get started? Here are nine steps to buying a new home in the Beaver State:
1. Decide on a budget.
The first step to buying a new home is to figure out how much you can afford. This will help you narrow down your search and focus on properties that are within your price range.
As for the down payment, the traditionally recommended amount is 20% of the purchase price. Some programs offer assistance, however, for those who cannot afford to put down that much. You can learn more about them on Oregon State's official website.
2. Get preapproved for a mortgage.
Once you know how much you can afford, it's time to get preapproved for a mortgage. This will show sellers that you're serious about buying and that you have the financial means to do so.
When evaluating lenders, look into programs that you may qualify for, including first-time homeowner plans or government-funded loans that may be an option. Oregon Housing and Community Services has a tool to help you find a lender.
3. Find a real estate agent.
A good real estate agent can be invaluable when buying a new home. They will find homes that meet your needs and budget, negotiate on your behalf, and guide you through the rest of the process all the way to closing.
4. Start your search.
Once you have a real estate agent, you can start your search from among the many new homes for sale in Oregon. Your agent will help you find properties that meet your criteria and then schedule showings to tour them.
5. Make an offer.

If you find a home that you love, it's time to make an offer. Your agent will help you write an offer that is fair and competitive.
6. Negotiate.
The seller may not accept your first offer. That's okay! Your agent will help you negotiate with the seller until you reach an agreement.
7. Finalize the agreement.
After an initial agreement has been reached, you must schedule an inspection and appraisal. These must happen before closing because their results could prompt the need for further negotiations. Of course, if you're buying a new build, there shouldn't be any issues with the property, so there will be no need to renegotiate.
8. Close on the home.
Once you've finalized the terms of the sale, it's time to close on the home. This is when you'll sign all the paperwork and officially become a homeowner.
9. Move in and enjoy your new home!
After all your hard work, it's time to move in and enjoy your new home. Congratulations! Make sure to reap all the benefits that living in Oregon has to offer.
---
Turn to Holt Homes When You're Ready to Explore New Homes in Oregon
Holt Homes has built new homes for families in Oregon and Washington for over three decades. We're proud to work hand-in-hand with our surrounding communities, which has helped us become the largest locally-grown homebuilder in the region. When you're ready to find your dream home in your dream community, reach out!